Event Schedule
Exposed Vegan is committed to encouraging a healthy lifestyle. Join us on the journey and feel free to bring a friend!
P.S. We'll open the store just for your after your run/walk.
Every Saturday 6:30 AM-7:30 AM
Walk / Run OUTSIDE
Start from the store, run through Revolution Park & back. 2-5 mile options available. We recommend you run/walk with a buddy.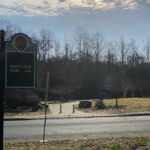 Exposed Vegan Health & Wellness Festival